The recently-formed UHS Heart Institute brings all cardiac services throughout the UHS system under one umbrella, providing an integrated model of care and expanded access for patients throughout the region.
"The main benefit is a more patient-centered approach along the continuum of care — both inpatient and outpatient — for cardiology services," says Kim Pilarchik, administrative director of the UHS Heart Institute. "By bringing the various departments under a more cohesive structure, we can provide better, smoother care for the patient."
"What the institute does is cut across departments," adds Afzal ur Rehman, MD, PhD, managing director of the UHS Heart Institute.
One example of this integration is the expansion of clinics providing multidisciplinary care to patients with conditions such as hard-to-treat hypertension, congestive heart failure or valve disease. Preventive cardiology and arrhythmia clinics are opening soon.
"The Heart Institute structure allows subspecialists to work together and eliminates competition between departments," continues Dr. Rehman. "We are all working in the same direction. Our team approach lets us consider all of the options. The physicians make decisions together about what is best for the patient."
---
CARDIAC SURGERY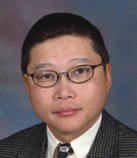 Kenneth Wong, MD, Medical Director
DESCRIPTION: The Cardiac Surgery department specializes in the surgical treatment of heart and vascular disease, performing procedures such as bypass, and partnering on surgical procedures performed in conjunction with the Structural Heart and Valve Program, Electrophysiology Lab and other departments.
WHAT'S NEW: The latest surgical techniques are regularly adopted to improve patient outcomes. By bringing all departments together, the UHS Heart Institute model allows cardiac surgeons to better work in partnership with other subspecialists to provide the best care for patients.
---
OUTPATIENT CARDIOLOGY PRACTICE
Hisham Kashou, MD, Lead Physician
DESCRIPTION: The outpatient cardiology practice evaluates and treats heart disease. This department is the first stop for many heart patients, either through referral from their primary care providers or as follow-up to an ER visit or hospitalization. Patients may then be referred to the subspecialists or clinics appropriate for their conditions.
WHAT'S NEW: Additional physicians and nurse practitioners have joined this department, helping patients to get appointments faster. Multiple specialty services, including a CHF Clinic, Hypertension Clinic, Heart Rhythm and Device Clinic and Preventive Cardiology Clinic are available or are opening soon. Outpatient cardiology capacity has also increased at UHS Chenango Memorial Hospital and UHS Delaware Valley Hospital. (See "Close to the Heart".)
This area also oversees the following programs:
Cardiac Rehabilitation: Cardiac Rehabilitation helps patients recover from cardiac events or procedures with a carefully monitored exercise therapy program. (See "Every Step of the Way".)
Chest Pain Center: The Chest Pain Center is a critical-decision inpatient unit at UHS Wilson Medical Center where patients with symptoms that may signal a cardiac event can stay for up to 36 hours after an ER admission for further monitoring and a more definitive diagnosis.
---
CARDIAC CATHETERIZATION LAB
Paul Traverse, MD, Interim Director
DESCRIPTION: Cardiac catheterization is a minimally invasive technique for opening blocked arteries, either to stop a heart attack or to prevent one. This technique involves inserting a catheter through an artery in the patient's arm or leg and threading it to vessels of the heart, where procedures such as balloon angioplasty and stent placement are performed.
WHAT'S NEW: A second cardiac catheterization lab was built with the latest technology in 2014, and the existing lab is now being upgraded to a hybrid operating suite that will handle both open heart surgery and catheter-based procedures — sometimes on the same patient at the same time. The hybrid suite will open in mid-2015.
---
STRUCTURAL HEART AND VALVE PROGRAM
Alon Yarkoni, MD, Director
DESCRIPTION: The Structural Heart and Valve Program is new to UHS. This program treats diseases and deformities of the heart muscle and valves, usually with minimally invasive procedures. Procedures performed by physicians in this department include closing holes in the heart and repairing or replacing heart valves.
WHAT'S NEW: A new minimally invasive procedure called transcatheter aortic valve replacement (TAVR) was recently introduced by this program. Several successful cases have been performed. This program will also take advantage of the new hybrid catheterization/operating suite. (See "A New Solution".)
---
CARDIAC ELECTROPHYSIOLOGY LAB
Afzal ur Rehman, MD, PhD, Interim Director
DESCRIPTION: Electrophysiology is concerned with the electrical impulses that regulate the heart's beat. This department diagnoses irregular heartbeats, called arrhythmias, with sophisticated testing, and treats them with medication, surgery, or implantable devices such as pacemakers and internal defibrillators, then monitors patients' responses to these interventions.
WHAT'S NEW: Most elective procedures, including ablations, to treat heart rhythm disorders are already offered at UHS, but plans are in the works to begin offering advanced cardiac ablation procedures in the near future to treat atrial fibrillation and serious ventricular arrhythmias.
---
ECHOCARDIOGRAPHY
DESCRIPTION: Echocardiography is ultrasound imaging of the heart, which is used to diagnose an array of cardiac problems. This department also performs cardiac stress tests, EKGs, nuclear cardiac testing, cardiac CT and other non-invasive imaging procedures.
WHAT'S NEW: In 2014, the inpatient cardiac imaging department at UHS received certification from ICAEL, and certification for outpatient cardiac imaging is expected in 2015. The Echocardiography department has recently added new technology and a new technician, and a patient-friendly remodel of the main office is in the works.
---
RESEARCH
Martha Nelson, Clinical Research Director
DESCRIPTION: All cardiac research is now being funneled through the UHS Heart Institute to the UHS Office of Clinical Trials. UHS researchers and physicians work with Binghamton University, the pharmaceutical industry and national organizations to participate in clinical trials.
WHAT'S NEW: Bringing all cardiac research together under one umbrella increases the volume and accessibility of research opportunities for physicians and patients, providing access to treatments that are still in development.