This past year, it's understandable that many people were wary of going to the doctor's office unless it was absolutely necessary. However, that means that many children did not receive the vaccines they needed last year. Preliminary data from last year shared by the Centers for Disease Control and Prevention shows vaccination coverage declining for children across the board.
If you think your child may have missed a vaccination, call your child's primary care provider, and ask them. For vaccines to be effective, it's important that children get them on the correct schedule. If your child is out of date on vaccinations, schedule an appointment right away. UHS follows all recommended public health guidelines, and visiting the hospital to receive vaccinations is safe.
If you're unsure about your child's vaccination status, refer to this chart for the recommended milestones (click to enlarge):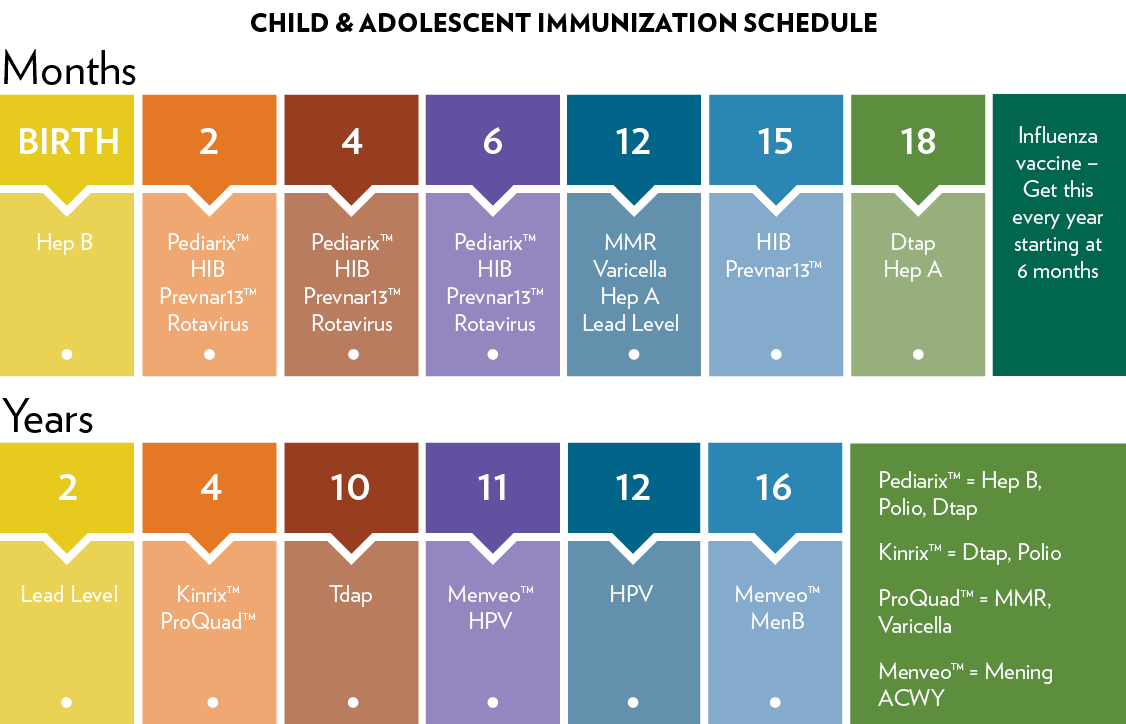 GET CHECKED
Schedule your child's vaccination today. Find a location or a provider at nyuhs.org.