"We know that what matters most to patients is safe, effective care," says Matthew J. Salanger, president and chief executive officer of the UHS healthcare system. "That's why we have a long-standing commitment to implementing scientifically sound medical practices that have been proven to save lives."
Part of this commitment to quality includes participating in reviews by third-party experts who evaluate certain UHS services on safety and quality. Participating in these programs creates opportunities for physicians, nurses and other clinicians, along with administrators, to work together to implement best practices for patient care. This helps UHS continuously improve the healthcare it provides to the community.
Recent recognitions include:
SURGICAL EXCELLENCE: UHS Hospitals is one of 37 hospitals around the country to receive recognition for outstanding surgical outcomes during 2012 by the American College of Surgeons National Surgical Quality Improvement Program. UHS Hospitals is one of only nine participating hospitals who achieved this recognition for two or more consecutive years.
This program honors hospitals that consistently provide exceptional care to surgical patients by avoiding complications such as heart attack, pneumonia or clotting disorders like deep-vein thrombosis or pulmonary embolism, plus provide outstanding management of issues such as urinary tract or surgical site infections.
The goal of the national program is to reduce surgical morbidity (infection or complications related to a surgical procedure) and surgical mortality (death related to a surgical procedure), and to provide a firm foundation for surgeons to apply the best available scientific evidence to the practice of surgery. Further, when adverse effects from surgical procedures are reduced or eliminated, a reduction in healthcare costs follows, leaders of the program said.
SUCCESS AT TREATING HEART FAILURE: The American Heart Association awarded UHS Wilson Medical Center its Get With the Guidelines Heart Failure Gold Plus Quality Achievement Award.
Get With The Guidelines–Heart Failure helps hospital staff develop and implement acute and secondary prevention guideline processes to improve patient care and outcomes. The program provides hospitals with a web-based patient management tool, best practice discharge protocols and standing orders, along with a robust registry and real-time benchmarking capabilities to track performance.
The quick and efficient use of guideline procedures can improve the quality of care for heart failure patients, save lives and ultimately, reduce healthcare costs by lowering the recurrence of heart attacks.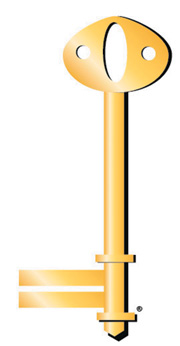 TOP QUALITY: UHS Hospitals has been named the only "Top Performer on Key Quality Measures" in the Southern Tier by The Joint Commission, America's leading accreditor of hospitals and healthcare organizations. Only 45 hospital organizations in New York State share this distinction.
The Joint Commission recognized UHS Hospitals for outstanding performance in using evidence-based clinical processes that are known to improve care for patients with heart attack, heart failure, surgery, pneumonia, children's asthma, stroke and venous thromboembolism, as well as inpatient psychiatric services and immunization for pneumonia and influenza.